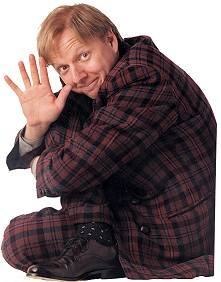 Life is a river, you have to go where it takes you. Such was the lesson learned by Mac King who was newly installed in 1999 as headliner at the Maxim hotel in Las Vegas.
The only problem was that the hotel itself was not long for this world and folded soon after. So what was King to do? He told the Las Vegas Sun's John Katsilometes.
"Two months, that was my run," King remembered on Sunday afternoon during backyard party that seemed like a neighborhood shindig if your neighbors are Penn Jillette, Rita Rudner and even Burton. "When that happened, I was extremely nervous."

King had no Plan B, but did have two months to pitch his show from the lame-duck property. The arrangement proved advantageous, as King didn't have to haul his trunk of tricks into the offices of entertainment directors around the city. He let the game come to him and so impressed Harrah's officials that they offered him an afternoon spot at the hotel where he still performs – that being Harrah's.
King just celebrated 10 years at Harrah's Casino. We wish him many more of those milestones.