UPDATE: Ammar Facts are back jack!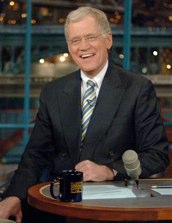 Credit to Dodd at Magic Newswire for snagging this but David Letterman will host a close-up magic week from May 17 to the 21st.
It's a week filled with illusions as The Late Show with David Letterman presents "Close-Up Magic Week," featuring some of the world's best sleight-of-hand magicians, Monday, May 17-Friday, May 21 (11:35 PM-12:37 AM, ET/PT) on the CBS Television Network.

Magician Jason Randal, a frequent LATE SHOW guest and one of the world's best close-up magicians. will be featured on Monday May 17th. Seven-time winner of the Hollywood Magic Castle "Magician of the Year", John Carney will perform on Tuesday. Johnny "Ace" Palmer, the first close-up magic artist to claim the title of "World Champion Magician" by the International Federation of Magic Societies, takes the stage of the Ed Sullivan Theater on Wednesday the 19th. Steve Cohen, "The Millionaire's Magician" will be featured on Thursday and Michael Ammar wraps up the week on Friday May 21st!
In looking to paste the link to the hilarious website Ammar Facts at the end of this story, we have discovered the site is no longer functional. This cannot stand, not with an MA TV appearance coming up.
Congrats to all the performers, we are looking forward to an awesome week of TV magic.