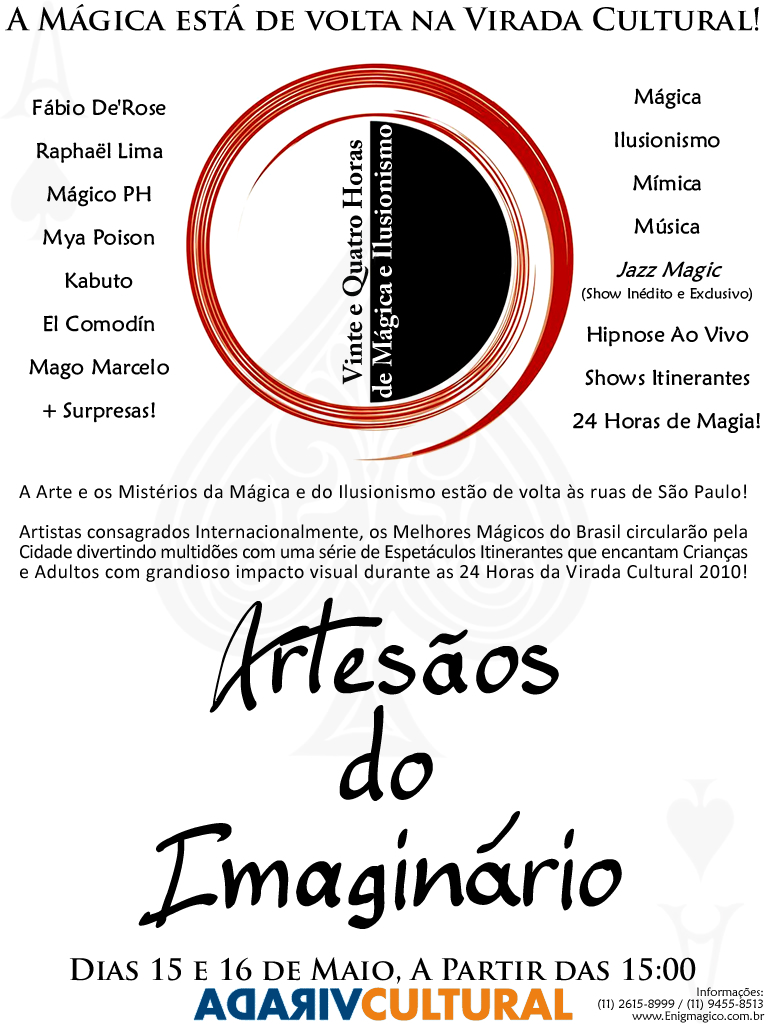 Once per year the city of São Paulo – Brazil hosts an event of unbelieveable proportions during 24 hours. Every possible kind of Artistic and Cultural expression is there somewhere – you name it, you got it. All for free.
The sixth instance of the Virada Cultural (Something on the lines of 'Cultur-all Around') mantains every tradition of the megalomaniac event: It gets bigger (This year features no less than 31 Stages spread across the metropolis), it gets more international (There will be musical atractions from over a dozen countries, including ABBA: The Show, Living Colour  and Buena Vista Social Club just to name some), it gets more cultural (This year will have a major area dedicated to Cosplayers and Japan-o-philes alike) and it gets far more magical.
Ever since the first Virada, São Paulo receives a very select group of Magicians that tour around the town doing what they do best during 24 non-stop hours (Bathroom breaks are an exception, of course). Every year the troupe composed by 10 to 30 (!) members of the Círculo Paulista de Ilusionismo (São Paulo's Circle of Illusionism) brings the best of magic with a series of performances that feature Illusions, Mentalism, Escapes,  and much, much more. A wide array of fun, for audiences of all ages.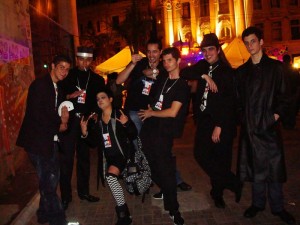 Last year the group was officialy baptized Artesãos do Imaginário (Imaginary Artisans) and featured 13 Magicians plus a few special guests. Now the same thirteen are back for more magic, more fun and more mystery.
Mya Poison, one of the rare female magicians in Brazil is participating for the second time on the event and says that "The Virada Cultural is an amazing learning experiece. Insanely fun, insanely tiring and absolutely worthwhile".
Raphaël Lima considers the participation of Magicians on this mega event "A major step towards growing both as an artist and as a person, since you can perform at the most unusual venues and for people of the most different cultures"
Virada Cultural 2010
Starts May 15th, 2010 at 06:00 PM and going through the next 24 Hours on the whole City of São Paulo.
The full scheddule (In Portuguese only) can be found at www.ViradaCultural.org
-
Fábio De'Rose is a Professional Magician and Consultant from Italy, living in Brazil since the age of 3 and leading the magical troupe of the Virada Cultural since 2004. You can contact him at his website www.Enigmagico.com.br or via Twitter @Enigmagico.