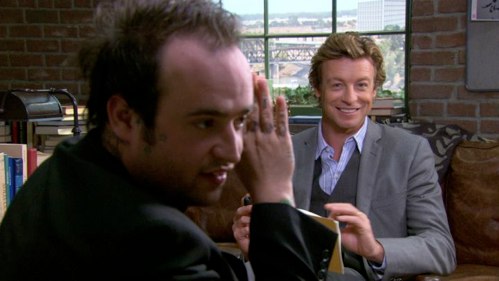 Vegas headliner Luke Jermay posted several photos of him on the set of CBS's hit drama The Mentalist including shots of him with stars Simon Baker and Robin Tunney. Check them all out AFTER THE JUMP.
Jermay is still performing his 8 p.m. show Mind Reader at O'Sheas and has recently added a new 10 p.m. adult-themed Dirty Mind show. Tickets are $20 and come with two free drinks.
So if Jermay is not consulting or guest starring on The Mentalist, what could he be doing running around the Warner Brothers lot?