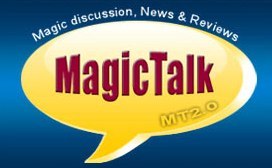 Sad news from Magic Talk 2.0 as the rebooted discussion forum is again closing down.
As first reported by Magic Newswire, here is the official farewell.
It is with heavy heart that I inform everyone that Magictalk.com has been sold by the owner Bryan Toder. I don't know all of the details except that this site will soon cease to be. As we speak all of the content is being downloaded and archived. Where that content will end up is still in question.

Needless to say that this has been a fun project and I feel like we created a unique community. I for one, have made some great lifelong friends – again.
The message goes on to say that another forum might not be out of the question in the future. We wish everyone involved the best of luck going forward..