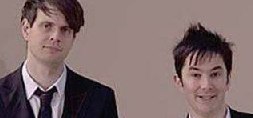 Remember the creepy ESP test that Barry and Stuart released last year? Well there is more where that came from and hopefully yet more on the horizon. The Demonic Duo debuted a new site in conjunction with the BBC which will hopefully continue to provide us web-specific tricks to play on your friends from the frayed, damaged minds of Barry & Stuart.
One drawback, it seems to be region specific, so non-UK readers might be boned on this one for the time being. We're considering it payback for the Revolutionary War. Now we're Even Stevens, Union Jack? Okay?
The Internet is better for it. Your friends? That remains to be seen.