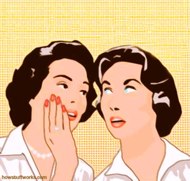 iTricks has heard rumors from multiple Vegas sources that Dirk Arthur's run at the Tropicana is drawing to close at the end of March and Rick Thomas, who is currently playing at the Sahara is looking to replace him.
Vegas.com only shows tickets available for Dirk's show through to March 11th. A similar search for Thomas shows dates well through 2010 in his current venue.
If these are the same names that Robin Leach reported as a blind item yesterday, that would mean that Arthur could end up replacing Thomas at the Sahara as well.
We will keep you up to date on the latest.