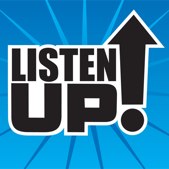 Stunned to find ourselves in on the outside looking on the new healthcare legislation, the iTricks Clinic is closed this week. However, we are back at full steam with live programming starting THIS WEDNESDAY when iTricks Live is back with Andrew Mayne.
If you've never been a part of a Mayne live chat, buckle up. There will be no holds barred and certainly no time restrictions. He'll also talk extensively about In Half, which is shipping as of today from ShockMagic.com.
Meanwhile, one week from today XCM legend De'vo vom Schattenreich joins us. Make sure you send all of your XCM vids to iTricksClinic@Gmail and get critiqued by a legend.
Mayne. De'vo. iTricks Live. iTricks Clinc. Cancel. Your. Appointments.
In summation: Bang a gong.