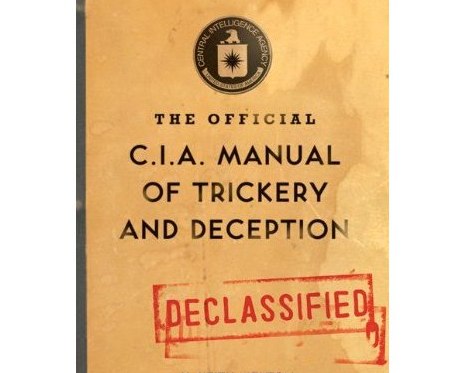 The headline to this is a quote for this book by Lance Burton, but here is the official description for "The Official CIA Manual Of Trickery and Deception."
Magic or spycraft? In 1953, against the backdrop of the Cold War, the CIA initiated a top-secret program, code-named MKULTRA, to counter Soviet mind-control and interrogation techniques. Realizing that clandestine officers might need to covertly deploy newly developed pills, potions, and powders against the adversary, the CIA hired America's most famous magician, John Mulholland, to write two manuals on sleight of hand and undercover communication techniques.
Kind of like Men Who Stare At Goats, except this stuff actually works.
The book is available now at Amazon and other fine retailers.