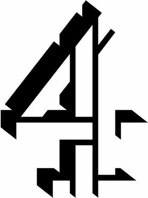 When he done with this whole Events business, Channel 4 has announced that Derren Brown will be part of a new web series entitled, The Science of Scams. Each episode will feature Brown and scientist Kat Akingbade debunking paranormal and psychic phenomenon.
Each episode of Science of Scams will feature a hoax film that appears to show unexplained activity such as ghosts, chi energy or telekinesis.

Brown will introduce each spoof video in the manner of Rod Serling's introductions for The Twilight Zone, while Akingbade will demonstrate the science behind the phenomena.
The series will appear on it's own dedicated site as well as the Channel 4′s YouTube channel. Sounds like a fun time.