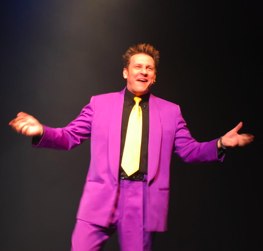 Is newly minted FISM champion Shawn Farquhar a smirking, marginally talented hack who liberally lifts from other magicians? One blogger who authored a lengthy post currently making the rounds among various industry message boards thinks so.
Roland, who runs the very snarky Weekly Magic Failure site tore into the the crowning of Farquhar as the new FISM champion of card magic.
…unfortunately that grinning, presumptuous bastard, got it. And as if he doesn't brag enough about the other 40 prizes he got in the past, this will be the laurels that he will rest on. I can see him jumping around, singing "I do not need a likable character, I've got awards and I am better than you!"
Roland goes on to compare Farquhar's signiture piece Shape Of My Heart to a televised Russ Stevens routine.
Mud slinging is nothing new in this industry or online, in fact, we only post this because it was sent to us a few times. Feel free to sound off in the comments.