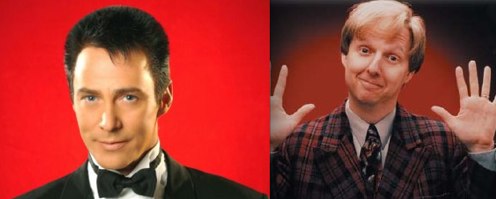 During all the speculation of where Lance would land over the past week or so, we heard a lot of conjecture, but this was the coolest possibility. While talking with a Vegas source, we were told that old Kentucky pals Lance Burton and Mac King could at some point in the future perform on a double bill.
Granted, this is an idea so big it's hard to fathom, but it made sense on a lot of levels. It shakes up two acts that have become mainstays in Vegas. Presumably the show would be at night, which would give King a higher visibility than his current afternoon gig. Burton was testing is options as the final days of his Monte Carlo contract come to a close.
King & Burton. Burton & King. Two great tastes that taste great together.
Oh well, maybe in two years…