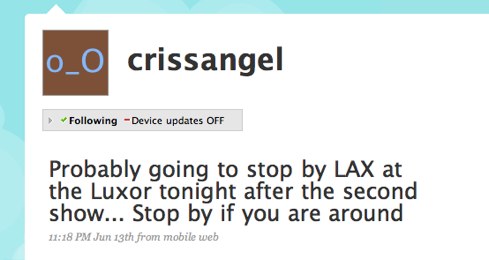 Don't let the lack of a picture fool you, Criss Angel is Twittering.
After a false start which led to a reclamation of the @CrissAngel handle from a comical squatter, CA has taken to wildly popular new social network while he films the fifth season of Mindfreak. So far, the tweets are pretty standard updates. Then again, all magicians can't pump nightmare fuel to your iPhone like @DavidBlaine does.
One request of Angel: pictures, pictures and more pictures. Thank you.