The iTricks New Tricks Bulletin is compiled by Eddy Ray. Send any listings for your new effects to NewMagic@iTricks.com for inclusion. Remember to check our New Magic section for a constantly updated list of new products
This weeks new magic review features Rubik Remembered by Alakazam Magic. You'll also find new releases from Mark Mason including the Mirage & Future Zone wallets. Finally, James Bliss will blow your mind with his new book: Mind Blowing. Let's dig into it!
Rubik Remembered By Mark Elsdon: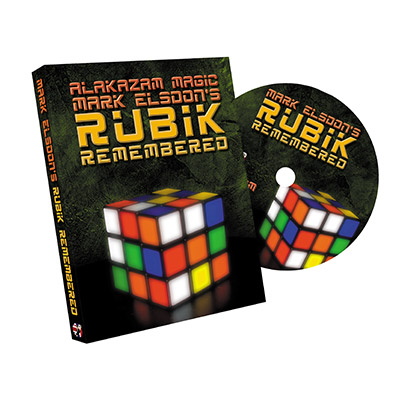 Forget about all the other Rubik's Cube tricks you've ever seen: matching mixed cubes, predictions, 'magically restored' cubes, etc. When laymen see a Rubik's Cube, they are thinking just one thing – can the magician solve it? After you've studied this DVD the answer will be simple, "Yes!"
Availability: All Major Dealers
Price: $34.95
Mind Blowing By James Biss: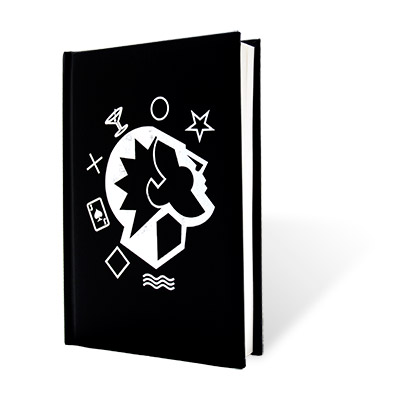 Mind Blowing contains numerous essays on new approaches to performing, including the provocative "Practicing Zentalism" and "The Seven Secrets of Mind Blowing". Each explores his on-stage alternatives to the bullying mentality so prevalent in our art. This exciting new work also includes the inside stories of his contentious creations including TeslaVision, White Tagger – and the world's number one mentalist design duplication tool, The Impressionable Mind Board. Incredibly, he has also included detailed instructions for assembling invaluable props for the professional arsenal, including his very magical magnetic markers, Mind Changer Bags, and the hottest mental assistant in a generation – the Remote Control Change Pack.
Availability: All Major Dealers
Price: $89
Future Zone (Wallet, DVD) By Mark Mason: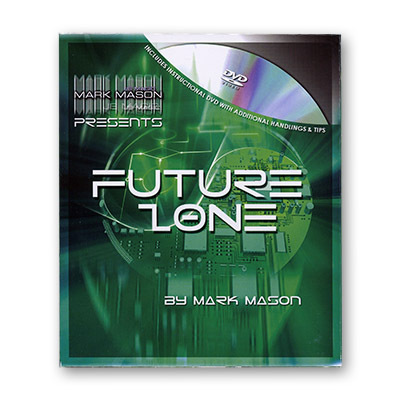 A small leather wallet is opened and inside there is a small brown envelope, this contains ONE playing card. The wallet is placed to one side, while you show a deck of Bicycle playing cards. Either you, the magician or the spectator deals the cards one at a time FACE UP onto the table. They stop on ANY card they wish. The envelope is removed and the playing card is removed it matches the card they stopped on. This looks excellent. No guiding they can stop on any card, do not forget they are dealt FACE UP they see every card.
Availability: All Major Dealers
Price: $40
Mirage Wallet (With DVD) By Mark Mason: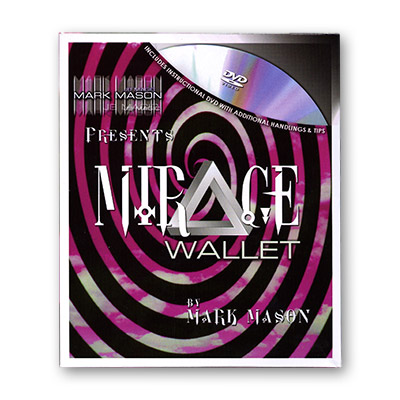 The method is ingenious, the wallet contains a moving part. The retention of seeing the signed card being removed from the wallet is incredible. There is no palming, no forcing and the card is actually fastened inside the wallet. Also you can perform other types of effects. This fools everyone including magicians. The precision gimmick comes in red or blue. Hand crafted leather wallet, small jean pocket size.
Availability: All Major Dealers
Price:$50
The iTricks New Tricks Bulletin is compiled by Eddy Ray. Send any listings for your new effects to NewMagic@iTricks.com for inclusion. Remember to check our New Magic section for a constantly updated list of new products