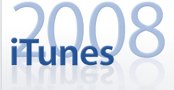 As any podcaster worth his salt knows, iTunes is the town square by which the masses visit. If you have a hit podcast there, then you have a hit podcast period.
So it's not small deal that Brian Brushwood's Scam School made their list of the Top Video Podcasts of 2008. His Revision3 series Scam School is a weekly must-see and as was discussed by Brian himseld on the Live Chat last week, has even influenced space trickster Richard Garriot into performing one of Brushwood's effects during his time on the International Space Station.
There only one lingering question. Since iTunes determines these awards by their own mysterious formula, one has to wonder how much subscriptions are weighted. After all there was that one weekend when Scam School was disproportionately subscribed to by devilish design which launched it into the iTunes ranking stratosphere.
Hmmmm….
Either way, we wish the Viceroy in the Kingdom of Awesome congratulations.