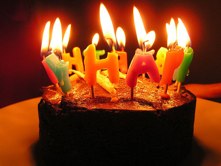 We would like to wish the fine folks at theory11 a happy first birthday.
Fans can listen to JB and Chris Kenner go over memories from year one in a podcast they recorded early this morning. Also, Kenner calls Danny Garcia fat… a bunch of times.
Blow out the candles!
PHOTO CREDIT: ritchielee