The iTricks New Tricks Bulletin is compiled by Eddy Ray. Send any listings for your new effects to NewMagic@iTricks.com for inclusion. Remember to check our New Magic section for a constantly updated list of new products
This weeks new magic review features an original dreamFLY by Michael Afshin. Paul Hallas brings us Magic from the Overground and Random Thoughts are told by Devin Knight. All of this and more… let's dig into it!
Michael Afshin's Original Dream Fly: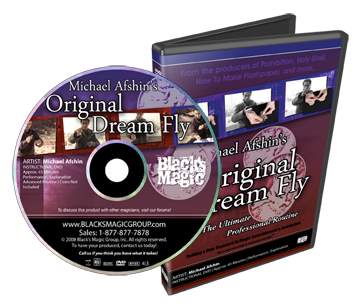 This is Michael Afshin's original version Dream Fly. A brilliant, multi-phase reworking of the "three fly" coin plot. With many different performance views and instruction angles, you'll find this routine amazing to watch and simple to learn. Check out the complete explanation from the front, side, and behind the hands. This is what real magic is supposed to look like. Now you can do it too.
Availability: All Major Dealers
Price: $37
E.S.Perfect – The Project DVD By Peter Nardi: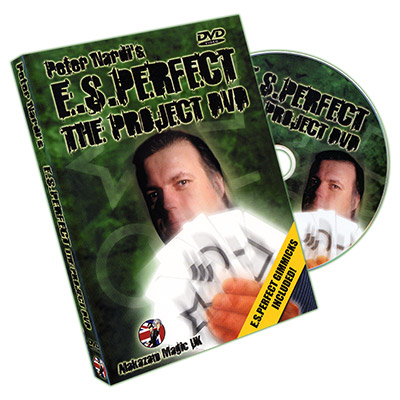 E.S.Perfect has been a best selling packet ESP effect for well over 6 years! On this DVD Peter Nardi teaches his full routine including all the tips, ideas & subtleties that has help put this effect into the working repertoire of many professional performers!
Availability: All Major Dealers
Price: $31.25
Random Thoughts By Devin Knight: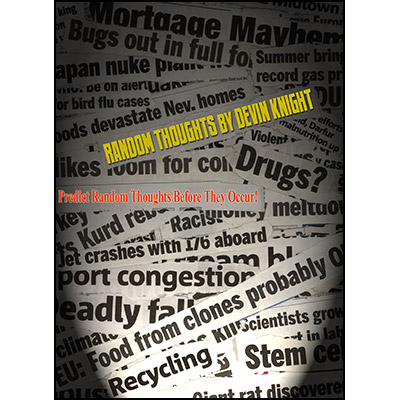 This is one of the strongest and most impossible-looking prediction effects you will find. Strong enough to close a show! Use any borrowed newspaper. No sleights. Dice are ungimmicked. Comes complete with everything you need to do the effect including envelopes and dice. You provide the newspaper. Includes 27 pages of fully illustrated directions covering every detail and nuance of this effect.
Availability: All Major Dealers
Price: $19.95
Magic From The Overground: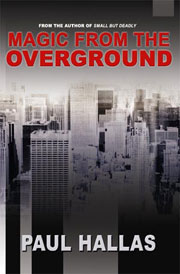 Paul Hallas, the best-selling author of Small But Deadly and the Mindful Mentalism series is back with his best book yet. His new book is a compilation of his favorite effects from the past 25 years. Some have appeared in print in limited edition booklets and magazines (some obscure), some are previously unpublished and others were released as marketed effects. Of those that have appeared before, some have evolved over the years and additional thoughts are included. You'll find a combination both close-up and mentalism routines, with over 50 routines in all. The close-up magic focuses primarily on cards with a few coin tricks thrown in. Includes an enlightening essay on strolling magic along with a comprehensive list of the best effects to use for strolling magic.
Availability: All Major Dealers
Price:$40
The iTricks New Tricks Bulletin is compiled by Eddy Ray. Send any listings for your new effects to NewMagic@iTricks.com for inclusion. Remember to check our New Magic section for a constantly updated list of new products