As we look forward to the grand opening of Criss Angel's Believe at the Luxor, it might give some perspective to look back at another major magic undertaking: EFX at the MGM Grand.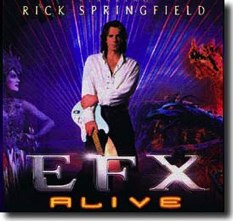 For instance, you think the Believe delay was bad? Check out this story from the San Francisco Chronicle back in 1995.
Tomorrow night's opening of "EFX" — a $41 million production that is the most expensive Las Vegas show ever — has been postponed. Technical difficulties caused the delay, according to a representative for "EFX."

The show, which is to play at the MGM Grand hotel, stars Michael Crawford.

Opening night of "EFX" was almost sold out. No new opening date has been set.
The DAY BEFORE! As in, 24 hours. Imagine you had flown to Vegas for the debut. Crazy.
So why do things like this happen and what makes a show like Believe or EFX different from all the other Strip magic spectaculars? Let's ask Andrew Mayne…
When MGM launched EFX it was the biggest magic show in history and it went through several delays. It's the only precedent in magic to compare it to. Copperfield, Lance Burton and Siegfried & Roy had decades to get their shows to where they are. It's understandable that Criss and Cirque in launching what's probably now going to be the biggest magic spectacle are also going to encounter some problems. It's not easy to create the impossible.

What they're trying to achieve has never been done before. You got to cut them some slack.
Well said.
Even though our sources are still telling us that another delay might be in the cards Believe, it's important to realize that kicking off a show of this size, with this much pressure can sometimes take longer then anyone expects.