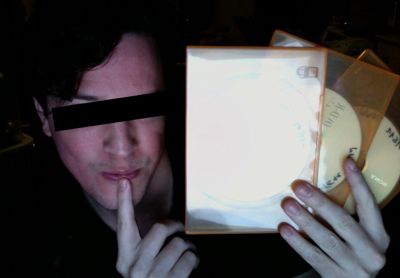 A mysterious message seems to have come Andrew Mayne's way. A nameless magician wants to give away three pre-release copies of his upcoming effect. And when this shadowy figure says pre-release, he means straight from his computer to your door. You literally cannot get this trick sooner.
All you have to do send an email to andrew [at] maynestream dot com with Mystery DVD in the subject line. There will be a drawing on Friday (March 7th) for the free DVDs.
It's all so cloaked in mystery. Why would this anonymous conjuror go to Andrew? What kind of effect is this? How can one single black line over the eyes conceal a man's identity? The world may never know.