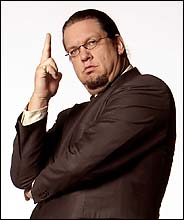 On this day in history, the world became just a bit louder as Penn Jillette was born in Greenfield, Massachusetts. The last few years have been very kind to Penn, he had his own radio program, hosted a game show and will soon be seen Cha Cha Chaing (not Cha Chaing) on the uber-popular Dancing With The Stars.
iTricks would like to wish him the happiest of birthdays in these busy times.
We encourage you to head on over to their official website and send your birthday wishes along. He shares his March 5th birthday with NFL Hall Of Famer Michael Irvin, Bee Gee little brother Andy Gibb and some guy who writes a daily magic news site.