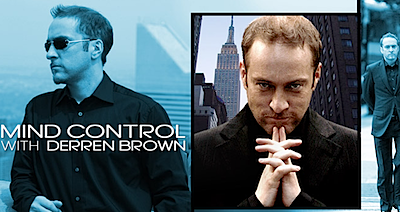 Almost lost amongst the celebration at iTricks HQ that Battlestar Galactica's long gestating prequel Caprica got a green light, comes more joyous news: Derren Brown is coming back to Sci Fi.
A second season of Mind Control is slated to hit American shores this year. Hopefully we'll have more information on the particulars of the return soon.
Congratulations to Derren, all the folks at Objective Productions and of course, the public at large.