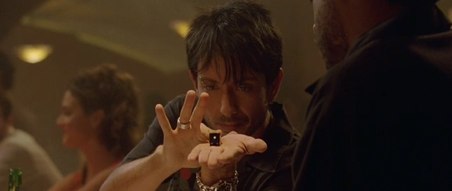 Remember when we said that we could neither confirm or deny that a high profile magician would have a part in the new David Mamet film Redbelt? Well thanks to the newest trailer released minutes ago we can now say for certain that Cyril will at least make an appearance.
The magician first told the audience at Magic LIVE that he was currently filming a part for Mamet. This new trailer confirms he was talking about this particular mixed martial arts thriller.
Redbelt also stars magician Ricky Jay and opens everywhere May 9th. Visit the official site here and see the trailers here. Trailer number two features Cyril.