Norm Clarke of the Las Vegas Review Journal is also reporting this rumor in today's column. Just remember where you heard it first…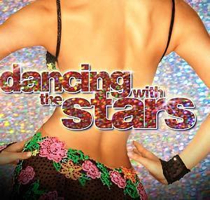 On the last Penn Says, the louder half of P and T hinted that he would be part of a big television project but he couldn't talk about what it was. It's possible that the project could be ABC's ballroom dancing competition Dancing With The Stars.
Being absolutely clear, we have no confirmation on this. However, our first post did get a suspiciously detailed hint that Jillette would be using his "magic feet" in the mystery project. Also, Dancing has normally aired twice a week, with their competitions on Mondays and its results shows on Tuesdays. The new season debuts on Monday, March 17th. According to their schedule at the Rio, P and T are not slated to perform on a Monday or a Tuesday beginning in mid-March and stretching indefinitely.
Again, this is complete speculation so take it with a huge grain of salt but we will soon find out if we're right since the Dancing cast is announced tomorrow on the finale of Dance War: Bruno Vs. Carrie Ann.