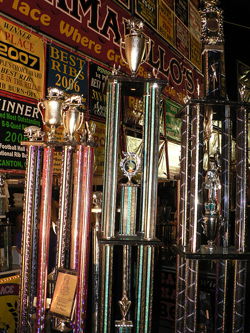 As 2007 rapidly wheezes to a close, iTricks wishes to end our first full year of existence with a bang. In the grand tradition of "trick of the year" lists, we've weaponized ourselves a no-holds-barred winner-take-all tournament pitting the best of the best DVDs, effects and books against each other in an unnatural battle for supremacy.
It breaks down like this:
We have eight judges that have each independently nominated a product. In each matchup, the judges will cast a vote and the readers will cast one collective vote. All of the judges will vote in all of the rounds. There will be three rounds after which a final winner will be declared.
But wait, there's more! Thanks to the tournament's sponsor, Hocus Pocus, all voters have a chance to win FREE PRODUCTS! All you have to do is email us your vote!
Each round has it's own winner, so if at first you don't succeed, try again.
First round contests will be announced shortly but if you want to take a look at the judges, their nominees and their rational click AFTER THE JUMP…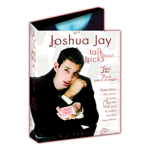 Talk About Tricks by Joshua Jay nominated by Judge Andi Gladwin
"Joshua Jay, in my mind, is the best columnist in any magic magazine. Not only does he learn most of the tricks he publishes in his Talk About Tricks column (in MAGIC Magazine), but he also performs them too. After watching the DVDs in a nine-hour straight marathon, I've learnt several tricks that I previously ignored from Joshua's column. That's because it's only when you see Joshua and his eight guests perform these tricks that they really come alive. Out of all the products that have hit the market this year (amongst all the trash, bilge and drawer-fodder), I strongly believe that this DVD set has the most workable, creative and exciting magic you'll find. It's one of the few magic DVDs that I've watched more than once and I hope iTricks readers invest in this product. And of course, a vote for this product is a vote for Gladwin and a vote for victory in this competition."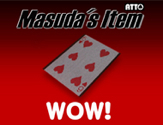 WoW by Masuda nominated by Judge Eric DeCamps
"Easy to do and a great effect. very visual. Most likely the best selling trick of 2007. Asa matter of fact for months hard to get and was selling wayyyyyy above sticker price!"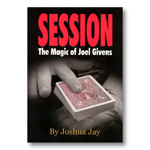 Session by Joshua Jay nominated by Judge Derek Merdinyan
"Loved the writing style of the book, an entertaining read. The book boasts a some really snazzy photography as well. Session has more than a few gems within its pages including some honestly cool twists on several classic plots. There were a couple 'special situation' effects scattered through the book, but overall, the effects can be appreciated by both working and hobbiest magicians alike."

Long Distance Card Trick by Chris Mitchell nominated by Judge Mike Giusti
"This one is wroth its weight in gold. It packs small, plays big and is awesomely entertaining. I know because I took a poll."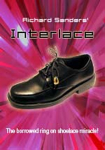 Interlace by Richard Sanders nominated by Judge Bizzaro
"It's hard to find an effect that is a fooler, easy to do, and has a personal interest for the person you are performing for. Richard Sanders is known for coming up with good stuff and this is no exception. A ring flight that doesn't damage the ring AND ends up in an even more impossible location than your key ring. Sure there are some downsides to it, but only enuff to keep everyone on the street from doing it. This is for serious people who want to seriously screw with the minds of their audience… in other words, right up my alley."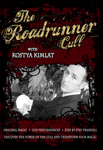 The Roadrunner Cull by Kostya Kimlat nominated by Judge Tyler Wilson
"The under-the-spread cull has got to be the single most versatile move in card magic. Can you say "utilitarian"? No really, I have trouble saying it. Anyway, I use the move ALL the time so I couldn't be more thrilled that Kostya has just released the quintessential learning tool to master it. The DVD is certainly not just for beginners who have never culled in their life (although it's PERFECT for them), it's also a must for people like me who have been relying on the cull for years. Kostya goes into so much detail on not only the technical side, but also the philosophical approach to the cull, that I repeatedly found myself picking up new finesses that brought instant smiles to my face.
And even putting the content aside for a moment, Kostya truly raised the bar for what a technique-learning DVD should be. With all the half-assed and quarter-assed attempts at videos to teach one technique (listen up Kaufman and Wakeman), Kostya has now laid down the groundwork for how it should be done. Clarity. Patience. Understanding. Thank you Mr. Kimlat."

FreaKey by Gregory Wilson nominated by Judge Eddy Ray
"This effect brought the classic copper silver transpo plot to a new level by using ordinary and harmless looking house keys. Even better yet is the quality of the instruction and routining on the DVD."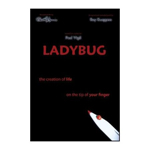 Paul Vigil's Lady Bug nominated by Judge Sam Blankenship
"When LadyBug first came out, there was some speculation as to whether or not you could really pull this off. We had to find out, so we started doing live demos in the shop with real ladybugs and we had a blast blowing people away with this effect. LadyBug definitely gets my vote for iTricks 2007 Trick of the Year, but Paul Vigil gets my vote for the guy we have to keep an eye on for 2008. I know he'll be one of the most talented magic inventors of 2008!"