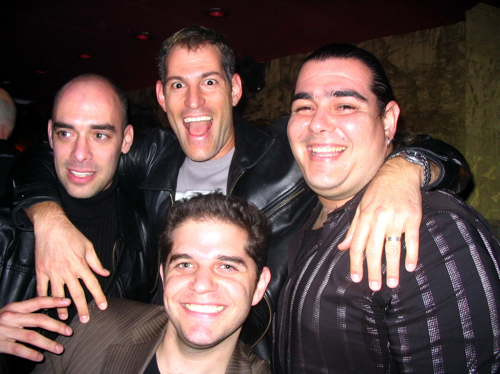 With a whole new show beginning featuring Uri Geller hunting down the next great mentalist, we thought it would be a great time to hear from someone who went through the whole experience the last time. Roei Zaltsman is an Israeli mentalist who competed in The Successor reality competition last fall and was nice enough to share his story…
FISM 2006, I am in Sweden inviting magicians to register to MARS (Magic At the Red Sea) convention which I produce in Israel every November. It doesn't go so well because of the negative publicity as a result of the second war with Lebanon.
I take the train to the convention. My wife calls me and says she has great news. I told her that I feel she wants to tell me she is pregnant… I was right!
Before I had the chance to understand what just happened and the fact I am going to be a father, I get a second call from Kuperman TV production. The lady on the phone told me she heard a lot about me and that they want me to audition for the 'The Successor' with Uri Geller. Two surprises in one cloudy morning…
At the Audition I did my book test routine, and they loved it.
The rest of Roei's tale… AFTER THE JUMP

The producer had one remark regarding all of our auditions. We still have some 'leftovers' of magician's body language and behavior. Even the fact that most of us have been performing mentalism for many years (One competitor started doing mentalism few months before the show. Another, took some lessons from me one year before the show), we had to take a good look at our presentations and make them as convincing as possible.
Nine competitors have been accepted for the show. Eight of us were good friends for many years. We knew that we are going to compete in a show that will receive high ratings. So we took a decision to stick together and speak highly of each other no matter what.
The show caused a lot of controversy and received very high ratings (30% average weekly ratings). Every week there were at least three news items claiming that we are fakes. The funny thing is that none of us claimed to be 'real' anyway.
It was good for the show because it kept the ratings high and everybody was talking about the show.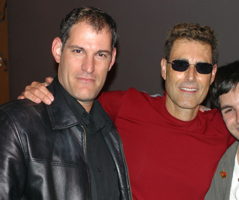 My good friend, Shimi Atias, did a pulse stop routine. The same week, because of this act, one kid tried to hold his breath and lost conscious. It also made big headlines. It also affected what the producer allowed us to do afterwards.
Some magicians, who weren't accepted to the show, claimed on other TV shows that they have been asked by the producer to claim super-natural powers, and because they refused, they weren't accepted. One of them even exposed the clipboard gimmick.
For me the whole experience was really educating and I really enjoyed being on the show. In my opinion, Uri Geller is a great guy and a real professional. He is an extremely interesting person and he gave us good advice through out the series. At the end of the show, he invited us to the UK to visit him when ever we want.
Get more information about the Magic At The Red Sea (MARS) event happening in November or Roei Zaltsman himself.