The iTricks New Tricks Bulletin is compiled by Eddy Ray. Send any listings for your new effects to NewMagic@iTricks.com for inclusion. Remember to check our New Magic section for a constantly updated list of new products

This weeks New Magic Review features a couple of new releases from Fooler Doolers featuring Daryl! Charlie Justice stars in a new DVD called Covert Coins and Dan Army releases a new book simply called Black. All this and more…let's dig into it!
PaperClip By Sam Fitton: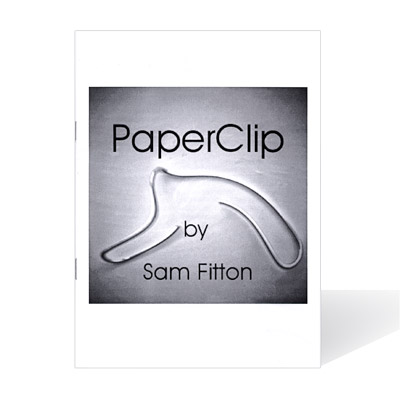 You take a borrowed paperclip from a spectator and ask them to bend it into an 'S' shape. They do so and hand it back to you. You then take the paperclip and immediately begin to bending it at will with the power of your mind. It twists and turns right in front of the spectators eyes. They can see the bend visually form. Until finally it snaps, falling into the spectators awaiting hands. It is immediately examinable and you are clean. If you think this is not practical, think again.
Availability: All Major Dealers
Price:$25
Covert Coins By Charlie Justice: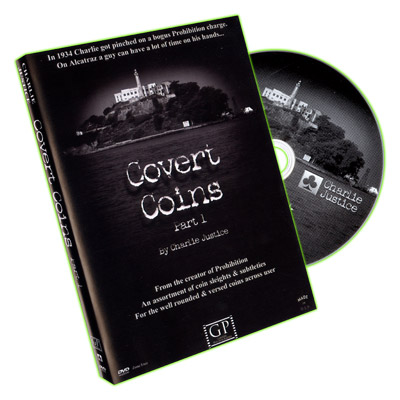 Covert Coins Part 1 is a unique collection of coin sleights and subtleties. While not difficult, they are designed for the intermediate coin worker that already possesses a basic and fundamental knowledge of coin magic, coin sleights, coins across routines and their various presentations.
Availability: All Major Dealers
Price: $19.95
Hyper-Bent-Elation By Fooler Dooler: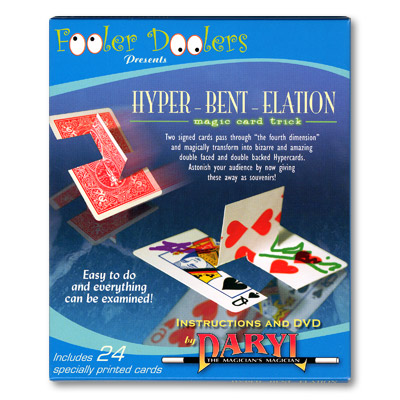 Two Jokers are placed face to face, where they are cut, folded and "twisted through the fourth dimension". Upon completion, you end up with two strangely created Hypercards – one with backs on both sides and the other with two Jokers! These very special cards may be given away as souvenirs! Easy to do and everything can be examined! Comes complete with 24 specially printed cards, photo-illustrated instruction sheet and DVD with additional ideas and suggestions.
Availability: All Major Dealers
Price: $30
Ed Ellis Rings, Fooler Doolers Remixs the Rainbow Ropes and Eugene Burger conducts some Spirit Theater AFTER THE JUMP…
You Ring? By Ed Ellis – DVD: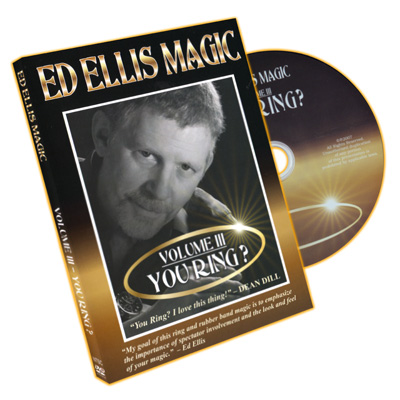 For over 25 years, Ed Ellis has performed close-up magic, sleight of hand illusions, and full time table side magic for Hollywood, TV, and sports celebrities. He is also an accomplished award winning drummer, and has played on stage with The Buddy Rich Band. Ed has also performed his amazing close-up illusions at Las Vegas's Caesar's Palace, lectured at the world famous Magic Castle in Hollywood, and in 2005 was the star of the Ed Ellis TV Show.
Availability: All Major Dealers
Price: $20
Rainbow Ropes – The Remix By Fooler Doolers: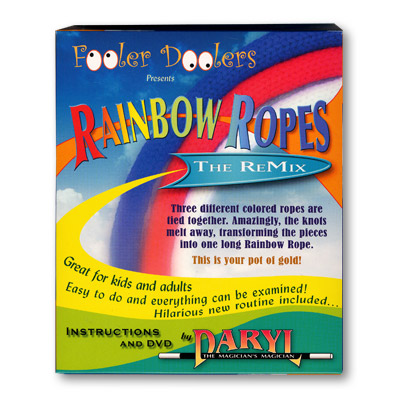 Three different colored pieces of rope are shown and openly tied together. Amazingly, the knots melt away, transforming the pieces into one long three-colored Rainbow Rope! You finish clean and everything can be thoroughly examined! Also included on the DVD is Daryl's personal favorite routine where the ropes are counted one at a time and then tied together with two very special knots. The magician blows on the first knot, but it is the SECOND KNOT that drops off the rope! The magician then blows on the rope where the second knot used to be and the FIRST KNOT drops off! It's an amazing (and hilarious) thing to see! As always, you will find the exact same top quality production that you have grown to expect from Fooler Doolers and Daryl – The Magician's Magician.
Availability: All Major Dealers
Price: $20
Spirit Theater By Eugene Burger: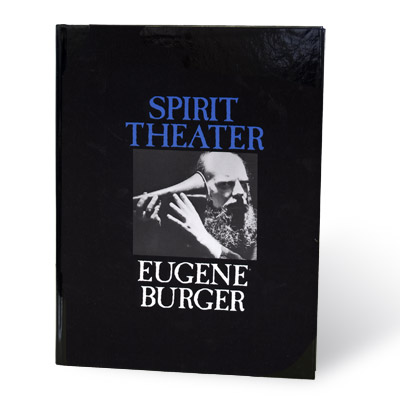 Mind-boggling Mysteries! If you've ever wondered what kinds of things went on at spirit seances during their 19th Century heyday, this amazing performance will illuminate some of those mysteries – and leave you puzzling over how the mediums did it. The history of seances, essays on seance performance, 6 close-up effects with spirit themes, Eugene's own seance Hauntings, interviews with Tony Andruzzi and Max Maven, a reprint of the complete Sylvestre catalog of spirit paraphernalia from 1901, plus an annotated bibliography.
Availability: All Major Dealers
Price: $50
Black By Dan Army: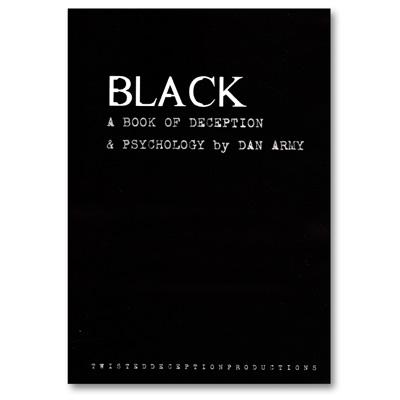 WELCOME TO THE DECEPTION Prepare yourself for Black. Black is an insane compilation of all of Dan's work many years in the making. All of the following effects are practical, direct, and super creative. These effects have been designed and tested for the real world, anytime, anywhere. Dan has been working for nearly a year now on this project, a full, in depth 84 page book. Pages 81 – Soft Bound
Availability: All Major Dealers
Price: $22
The iTricks New Tricks Bulletin is compiled by Eddy Ray. Send any listings for your new effects to NewMagic@iTricks.com for inclusion. Remember to check our New Magic section for a constantly updated list of new products
Podcast: Play in new window | Download