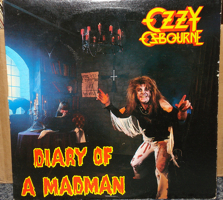 Last night in Sin City at Mandalay Bay, Criss Angel and Jada Pinkett Smith had the privilege of heralding rock legend Ozzy Osbourne to the stage for VH1′s Rock Honors. Wire images from the event can be found here. Alongside Ozzy, Genesis, Heart and ZZ Top were among the bands whose music was paid tribute. Among the performers were Alice In Chains and Queens Of The Stone Age.
The ceremony will air on VH1 on May 24th at 9 p.m.
• Seize the day! Take it from this blogger who put off seeing Siegfried and Roy for so long that it was no longer an option after Roy's injuries ended the show. She also has a similar experience with a group called Urban Dharma. Not that Dharma.
• The Luxor's bars and restaurants are due for a serious facelift prior to Criss' Crique show opening, according to the Las Vegas Sun.