UPDATE: Click here for a really funny report from director Brian Flemming who got an anonymous threat for posting on his blog negatively about Geller. Problem is that the anonymous party wrote the threat on a copy of Microsoft Word registered to Uri@UriGeller.com. Whoops.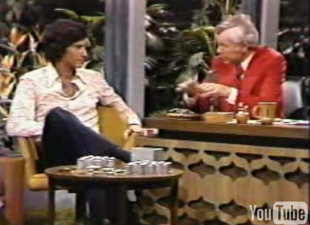 In what may very well be a sign of things to come in the YouTube era, The Rational Response Squad's Brian Sapient (by way of the Electronic Frontier Foundation) is suing Uri Geller for using a legal threat to have his account suspended. The problem is, Geller does not hold the copyright for the offending clip, a 14 minute NOVA segment featuring "The Amazing" James Randi and Geller's awkward failure to demonstrate psychic powers on The Tonight Show in front of Johnny Carson.
In simple terms, to prevent copyrighted material from spreading on the internet a copyright holder can demand it be removed via the Digital Millennium Copyright Act.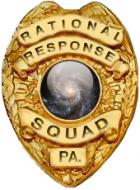 However, according to the law, there are penalties for invoking the DMCA without proper cause, "under penalty of perjury, that the complaining party is authorized to act on behalf of the owner of an exclusive right that is allegedly infringed." This means Geller may have put himself into a legally actionable position by removing the video. The one section of the video which Geller could possibly own a copyright on, part of a highlight reel of his previous amazing feats, could reasonably be considered "fair use."
While discussing this very topic two weeks ago, James Randi said that he was positive Geller could not hold the copyright on the video since NOVA owned his interview portion and Carson himself, a supporter of Randi and his educational foundation, provided the Tonight Show clips.
Randi himself could not be reached before this post went live, but a James Randi Educational Foundation official said he's been "dancing around all morning" after hearing then news. She also noted that several days ago, Geller's legal team served notice to Randi.org to removed his Geller videos.
More on this as it develops.