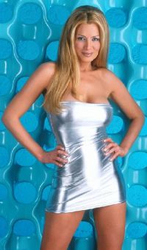 According to Paul Gross' blog, Paul Kozak is going to be officially named the 2007 recipient of the Merlin Award for Comedy Magic and will be bestowed the honor by Criss Angel and internet model/Austin Power's starlet Cindy Margolis.
We will try and track down some pictures for you after it goes down, but here are Paul's words of encouragement for one of the Madmen of Comedy and Magic…
Nobody works harder than Koz, and if anyone deserves this, it truly is him. Congratulations, Kozak!
Read our post about the original announcement here.