SPONSORED POST

Free your fingers. Forget your worries. Focus on your performance.
Top mentalists and magicians know the power of the Swami; it's hands down the single most astonishing way to do pure, direct, real-deal predictions.
But all the current versions of the Swami all have one major drawback: you have to hide the device on a finger or thumb. With a lot of practice this can be made to work reasonably well…but there's always the fear of exposing the gimmick, dropping it, or having it not work exactly right every time.
Mark Allen's Freedom Writer is the world's first "Un-Swami." It's completely different and solves all your problems.
There's never, ever anything attached to you — your hands and fingers are 100% free and empty at all times.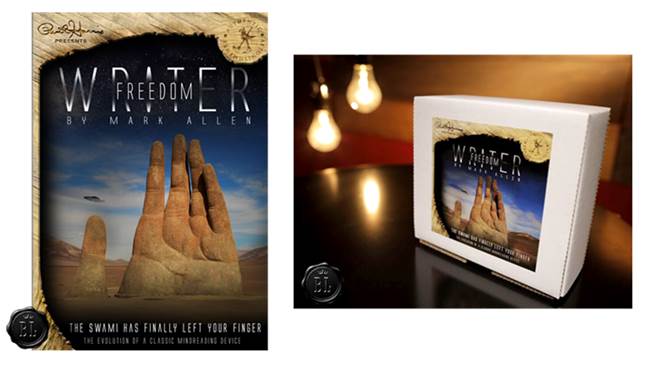 Available at your favorite Murphy's dealer including:
SPONSORED POST