SPONSORED POST
Flatline by Jay Sankey

Comes complete with:
· 56-minute instructional DVD
· Very special Sharpie brand marker (each hand-crafted by world famous magic maker Roy Kueppers)
· Matching Sharpie brand marker
The instructional DVD features a variety of presentations with borrowed dollar bills, playing cards, paper napkins, business cards and more!
A show-stopping 'Card Stab' routine is also included, with two spectators discovering they are thinking of THE SAME CARD!
INCLUDES 5 AMAZING BONUS TRICKS!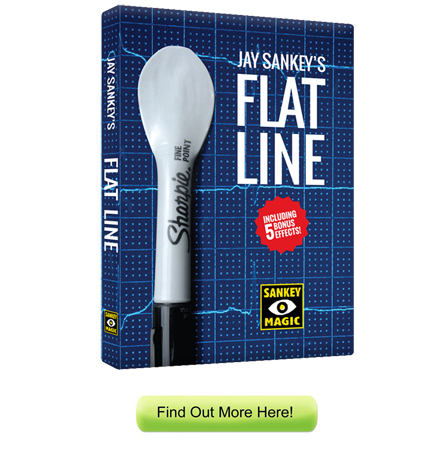 SPONSORED POST