SPONSORED POST
Live lecture Wednesday, November 26th.
Download available within 48 hours after the live event.

Jeff Prace is only 20 years old. At his young age, he has ALREADY worked for top magic production companies, has been published in every major magic periodical, has performed on NBC's The Today Show, AND has released top-selling effects. Jeff Prace is truly is one creative magician.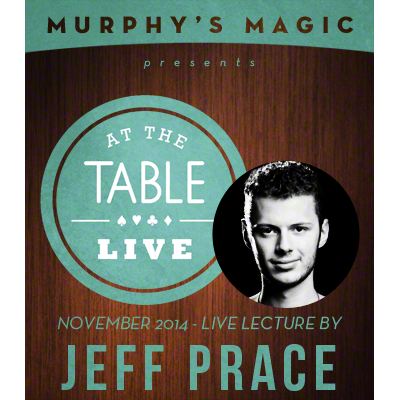 Purchase at your favorite Murphy's Magic Dealer including these fine retailers:
Vanishing Inc.
Hocus Pocus
The Magic Warehouse
MJM Magic
Saturn Magic
GIN Magic Japan
SPONSORED POST