Covert Magic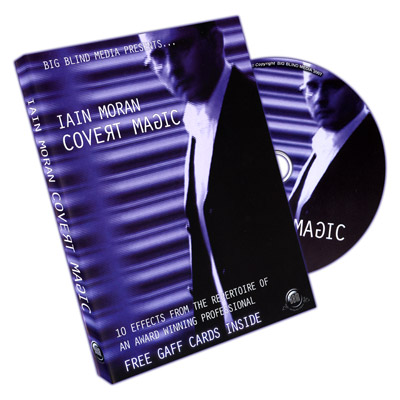 by Iain Moran 
On DVD for the very first time, acclaimed UK magician Iain Moran unleashes the very best material from his professional repertoire on this exclusive DVD. Moran has won the Order Of Magi's 'Close-Up Magician Of The Year' award TWICE, and he is one of the only non-Italian's EVER to be given a close up magic award at Club Magico Italiano.
Watch with mouth agape as a selected card eerily moves on it's own accord from a spread deck! Marvel at the unbelievably visual 'Snap, Crackle & Pop'! Shake your head in disbelief at Iain's multi phase '3 Fly' routine – 'Coin-ageddon!'
Now you too can learn the most prized effects and routines of an award winning professional on Iain Moran – Covert Magic.
BONUS: THE 'IAIN MORAN' COVERT MAGIC' DVD INCLUDES FREE GAFF CARDS INSIDE THE BOX!!
Read the rest of this entry »