Mental Epoch – Steve Fearson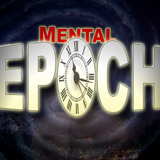 Predict the answers to FOUR different questions with UNCANNY accuracy!
Picture this… You ask someone to select a color, a shape, a number and a playing card. Before they do though, you record your predictions of their thoughts by writing them on a napkin. After you've written each prediction, they make their selections.
Then you immediately reveal that you have predicted all four of the items they selected, with uncanny accuracy. This is Mental Epoch.
Mental Epoch is a fresh, impromptu approach to the classic Mental Epic plot.
The original Mental Epic trick is arguably the strongest prediction effect in mentalism, relying on a clever mechanical gimmick to produce it's amazing effect. It is the effect of not one, but multiple, accurate predictions.