Card Stand by Mikame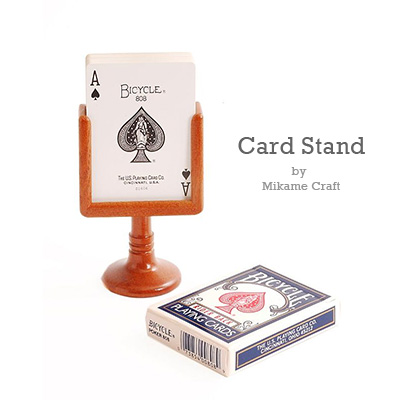 A beautifully hand crafted piece! Poker style card decks fit perfectly!
Perform the standard weighted 'Rising Cards', but YOU control when the card RISES! Perform 'Rising Cards' with a standard deck!
Uses for the Card Stand include…
Mental Miracles!
Guessing A Card!
Thread Levitations!
Manufactured in old world tradition with a turned wood base.
Dimension Approximately 4 1/2″ x 3″ (11.4cm x 7.6cm)
Availability: All Major Dealers
Price: $28.25