Impact DVDÂ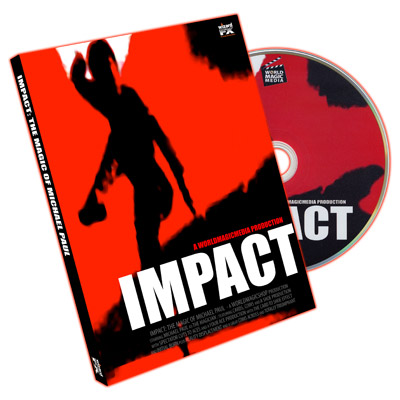 by Michael Paul 
Michael Paul is a rising star in the world of magic. A veteran close up magician and Monday Night Magic performer, he'll teach you his style of magic: magic that concentrates on audience reaction over knucklebusting. Magic with impact. Michael will teach his fresh take on classics of close up such as:
Spectator Cuts the Aces:

The spectator really makes a fair cut into the center of the pack, and actually finds an ace. No gaffs, duplicates, crimps, or strange cutting proceedures… and it's easy. This is how spectator cuts the aces should look. Impromptu.