Dark Light by Stephane Jardonnet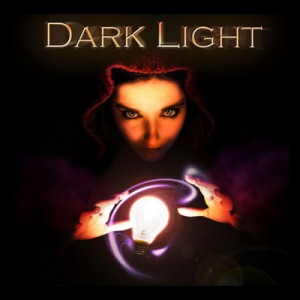 Even though it looks like an ordinary light bulb, welcome to the latest technology available. This is probably the most advanced technological trick I have ever put on the market. Almost three years in the making, in design, to come with a product that will be hard to improve.
Dark light is a remote controlled light bulb, self contained. A single press on the remote control will allow you to switch the light on and off, no matter how close or how far you are from it.
Imagine the possibilities : Paranormal experiments such as Ouija board or spirit seances, lie detector, pranks for TV or hidden camera shows where the light bulb only works out of its socket, and so forth. You can have the light bulb on a real lamp, cut the cord and yet, the bulb is still on. Touch the cut cord, and the light switches off. Have a spectator touch the cord, the light is back. You can fan a deck of cards and have the light bulb switch on in the spectator's hand. These are just a few ideas. You are only limited by your imagination. This is a perfect tool you can use for any mentalism act.