Magnetic Cane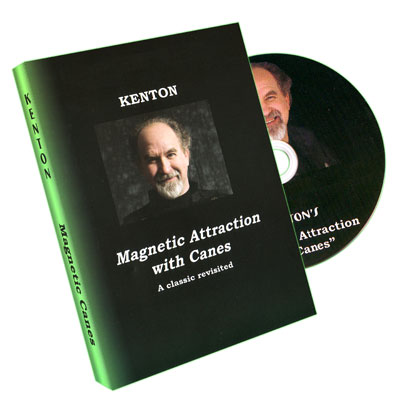 by Kenton Knepper
A favorite among many names from the past, Kenton finally tips his unique handlings and methods to cause canes to adhere to him as if he were a human magnet.
Kenton has performed this on television and at a premiere screening for the movie The Illusionist.
A walking cane (ungimmicked) is examined thoroughly, as are the performer's hands. The performer magnetizes the cane with his energy.
The cane now sticks to his hands, floats upwards and adheres to his fingers without gimmicks, loops, wires, pins, magnets, etc. The cane may be light or heavy, borrowed or one of your own. You can magnetize solid metal canes or wood ones, golf clubs or swords.