GURU By Jay Crowe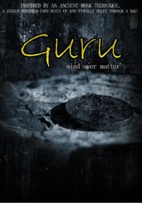 "What is GURU©?
It's the closest demonstration of mind over matter that you'll ever be able to do.
GURU© is inspired by an ancient technique used by monks called "Tum-mo". The technique allows them to raise the temperatures of their fingers by as much as 17 degrees. The human body gives off enough heat in 30 minutes to bring half a gallon of water to a boil.
International researchers are astonished by these results.
*GURU*© enables you to perform one of the most intriguing psychic feats that your spectators will ever experience.
Availability: All Major Dealers
Price: $24.99 and the refills will be $14.99