'Sure Grip â"¢' is ideally suitable for manipulation of cards, billiard balls, coins etc.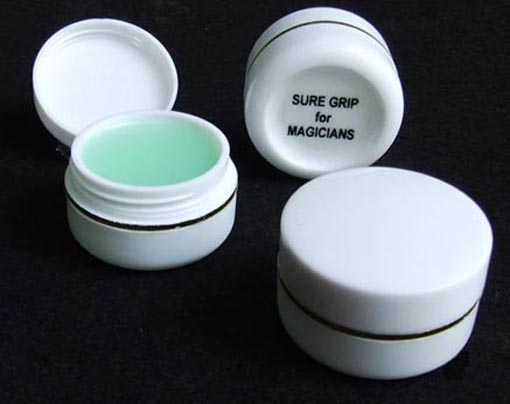 Just smear your hands thinly with 'Sure Grip â"¢' to ensure a perfect grip on any object.
Try it when second or bottom dealing and you will be pleasantly surprised with the results (can be concealed as a daub pot about your person for use when necessary).
As used by many of todays leading magicians.
One pot of 'Sure Grip â"¢' will last for many hundreds of applications.
Non-toxic and not sticky to the touch but gives you the 'grip' when you need it.
Price: $10