Equinox V.2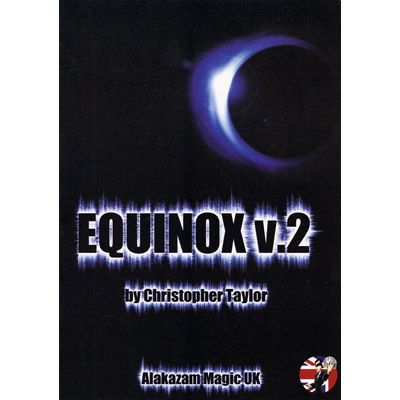 What is Equinox?
Well imagine Body Language or Max Maven's fantastic Kurotsuke effect.
Five balls are placed inside a black velvet bag (4 balls are white and one is black) Five spectators now reach into the bag and remove one ball each. Only one is holding the black ball and nobody apart from the person holding the ball knows who that is! Now by using your fantastic powers of NLP/Mind reading you start to eliminate each of the white balls one by one until you are left with the person holding the black ball!
Ok… I hear you ask so what's new? Well imagine doing this fantastic routine and never having to be near the bag. That's right, you can have your back turned and be standing at the other side of the room! You never have to go near your spectators or the bag! And the above is just one of the basic routines developed using Equinox.
Comes complete with handmade gimmicked black velor drawstring bag, 5 stones (four white and one black), gimmick and 8 page photo-illustrated instruction booklet.
Availability: All Major Dealers
Price: $420