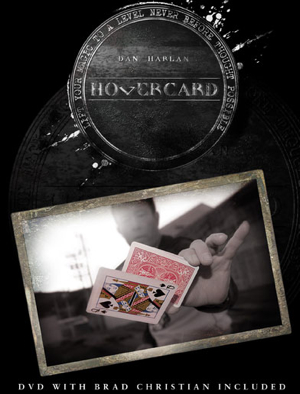 Hover Card
ONE CARD. ELEVATED.
What if you could harness the power of gravity?
What if you could ignore it? This is Hover Card.
You stand on the street. All eyes are on the deck. Silence and raw anticipation pour through the air. With all attention focused on the deck, one card begins to visibly RISE. The motion is slow; the force is under your complete command at all times.
There are no strings. There are no wires. There is nothing but you, your audience, and a crisp deck. With only that, you have the power to perform.
Availability: Ellusionist in FEBRUARY 2007
Price: $19.95
TEASER AVAILABLE SOON – CHECK BACK.